Antimicrobial technology.
What is it?
An antimicrobial is a chemical, natural or synthetic, that kills microorganisms or inhibits their growth, reproduction.
Antimicrobials can be classified according to their activity (-cid, -static, -lytic) and the type of microorganisms that are affected by them (bacteria, viruses, yeasts, fungi, parasites).
What is the difference between antibacterial and antimicrobial?
An antibacterial is only directed and effective against bacteria. Only an antimicrobial has a broad spectrum of microorganisms against which it is effective: bacteria, yeasts, fungi, viruses, molds, etc.
What are the types of antimicrobials?
Many substances can be antimicrobial such as disinfectants, antibiotics but also antimicrobial additives.
What is an antimicrobial additive?
An antimicrobial additive is any masterbatch liquid, powder or granule containing a registered antimicrobial agent. Embedded in polymers during the manufacturing process, this antimicrobial additive will ensure its effects throughout the expected lifespan of the product.
How does BioShield One work?
Bioshield One technology uses the biocidal properties of pure silver – 99.99% pure, to inhibit the growth and reproduction of bacteria, viruses, as well as molds.
Its mode of action is effective against a wide spectrum of microorganisms, in particular multi-resistant pathogenic bacteria such as, methicillin-resistant Staphylococcus aureus (MRSA), Escherichia Coli, Pseudomonas Aeruginosa, Salmonella, Listeria, etc…
Silver has multiple mechanisms of action, the most widely described of which relate to its bactericidal action:
permeabilization of the bacterial membrane,
action on intracellular proteins,
action on DNA and the formation of ROS (Reactive Oxygen Species).
SILVER MICROPARTICLES GRIPPED
OUTSIDE AND INSIDE THE POLYMER MESH
– Entirely & permanently antimicrobial
even when washed, dried, heated, cut,
scratched, etc…
– Gripped permanently = No leaking
of silver particles
– No penetration into the human cells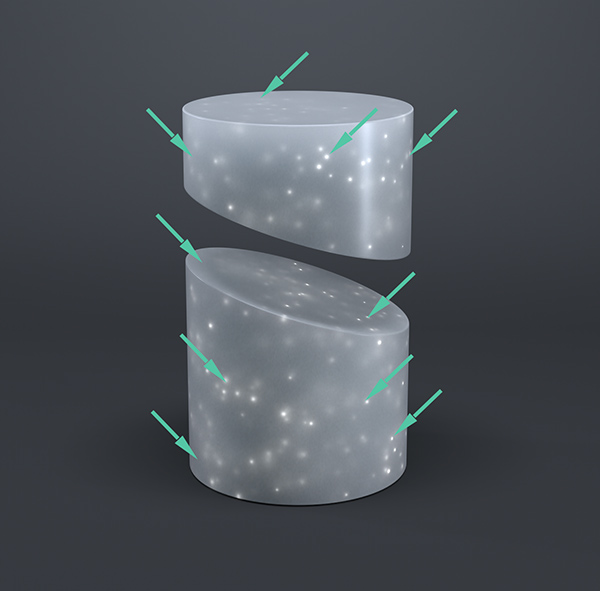 INVISIBLE & ODORLESS
– You cannot see, smell or feel BioShield One particles.
– The final product's original shape, color,
look & feel remain exactly the same.
– For the life of the product
NO CHANGE IN YOUR
MANUFACTURING PROCESS
– BioShield One = antimicrobial additive
– Easily added to the polymer masterbatch
– Final antimicrobial product is comparable in price
to non-antimicrobial product.
– BioShield One can be used at
high level temperatures (≈ 1760 °F /≈ 1000 °C ).
ECO FRIENDLY – RECYCLABLE
– BioShield One with recycling polymers.
– Polymer powered by BioShield One can be recycled.
– Permanently antimicrobial = Reduction in wash temperatures,
low energy requirements, reduced carbon foot print of the fabric
COST EFFECTIVE
– Extremely low percentage of BioShield One
– less than 1%